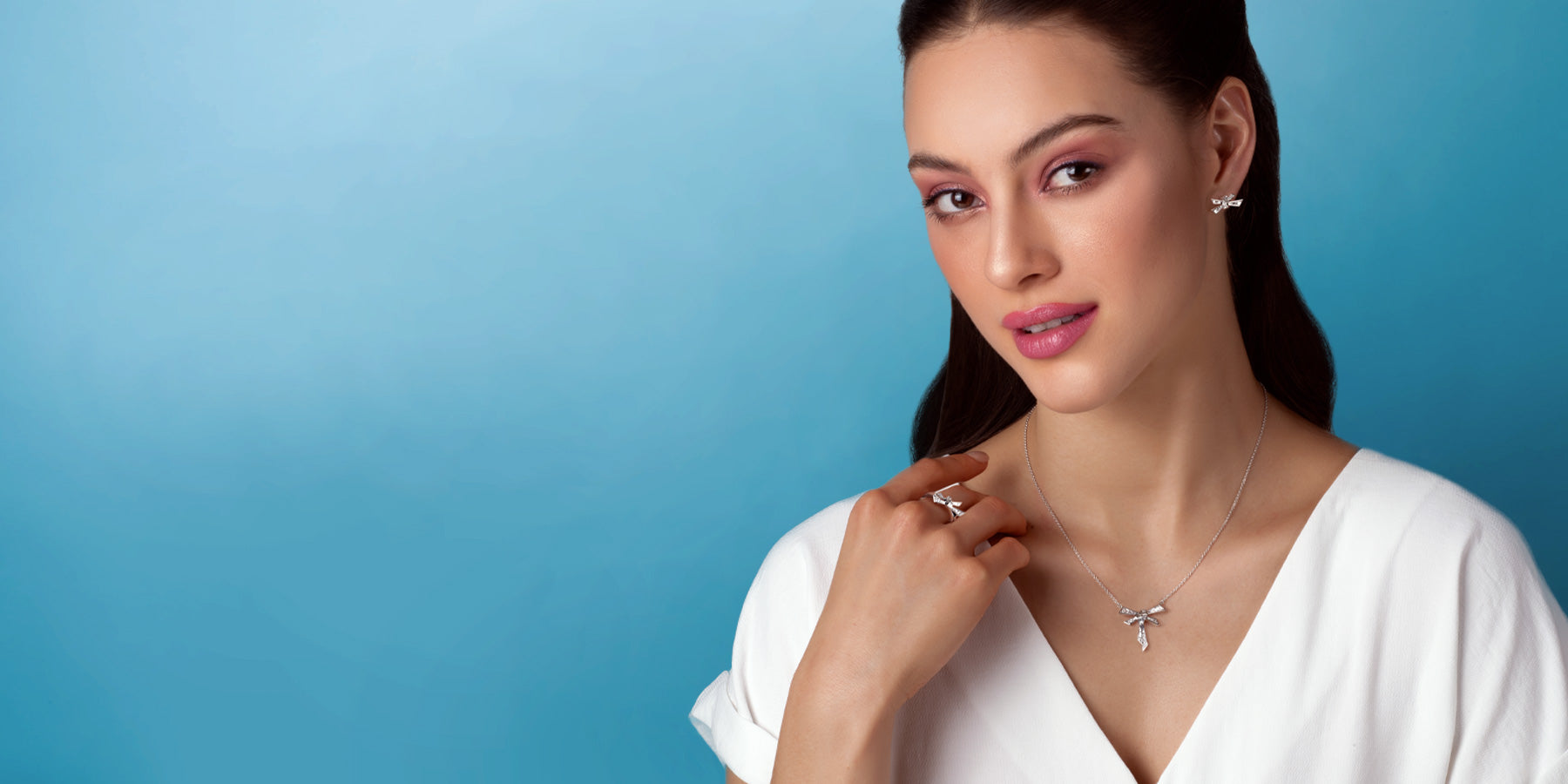 tainia
The Goddess look
Our new Tainia collection is dedicated to the power of femininity. Tainia means headband or ribbon in Greek.  Since the days of ancient Greece bows and ribbons have been used as both hair and apparel adornments to exude femininity, with strength. The feminine ties that bind; attraction, loyalty and simplicity, are exemplified by the Goddess look.
In olden days the Tainia hair bow was worn with traditional costumes at festivals. Now you can go out wearing the latest fashions looking like a Greek goddess, crowned with your Tainia specially designed by Stenzhorn.
The Founder's Note
Headbands and ribbons will always be popular among women for their grace and beauty. Ancient Greek Tainia began their association with pleasant and traditional things to wear that grew into unusual and goddess symbolisms. We chose to decorate our Tainia with baguette diamonds to achieve a simple yet sophisticated, strong and elegant appearance for women.